it's clearly toner
BETTER BELIEVE IT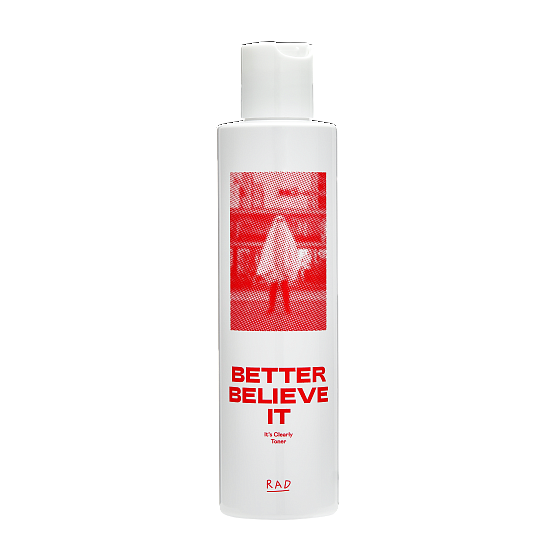 it's clearly toner
BETTER BELIEVE IT
BETTER BELIEVE IT
Say hello to your darling skin daddy. I promise to refine your skin texture
to next level glow. My hobby is chasing spots away.

This liquid exfoliator is here to clear. It softens coarse skin texture,
and takes care of useless enlarged pores. It kicks out the oil and brings in the smooth.

Apply to a cotton pad and wipe over your clean, dry face once a day.
Ingredients: Aqua, Propylene Glycol, Alcohol Denat., Salicylic Acid, Betaine, Hamamelis Virginiana Water, Sodium Hydroxide, Sodium Benzoate, Potassium Sorbate, Citric Acid