cleanse my wicked soul foam
IF NOT NOW, WHEN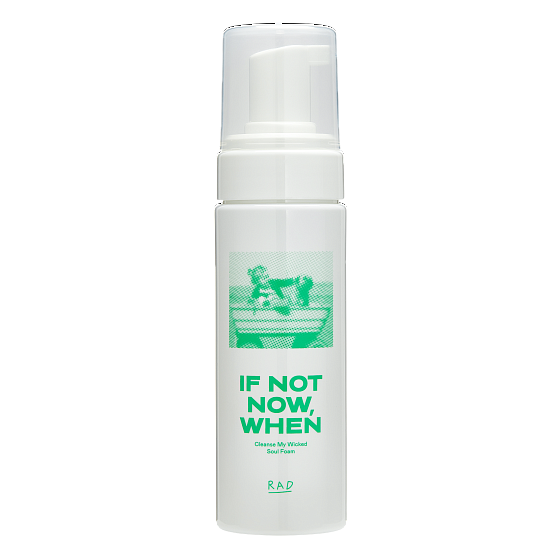 cleanse my wicked soul foam
IF NOT NOW, WHEN
IF NOT NOW, WHEN
Say hello to foamy galore. I promise you a clean, soft and smooth skin
leaving you purring like a happy baby.

Crazy radiance. Cleanse, purify, moisturize. Give thanks to Aloe Vera and
Panthenol Pro Vitamin B5 for helping repair your skin. Do I smell sugar lemons?

Apply a small amount of product onto wet face, gently massage. Rinse thoroughly
with plenty of water.
Ingredients: Aqua, Aloe Barbadensis Leaf Juice, Propanediol, Sodium Cocoamphoacetate, Lauryl Glucoside, Glycerin, Panthenol, Citric Acid, Sodium Cocoyl Glutamate, Sodium Lauryl Glucose Carboxylate, Sodium Levulinate, Sodium Gluconate, Parfum, Potassium Sorbate, Polyquaternium-39, Isopropyl Alcohol, Sodium Benzoate