Solid Crush Brush
solid crush brush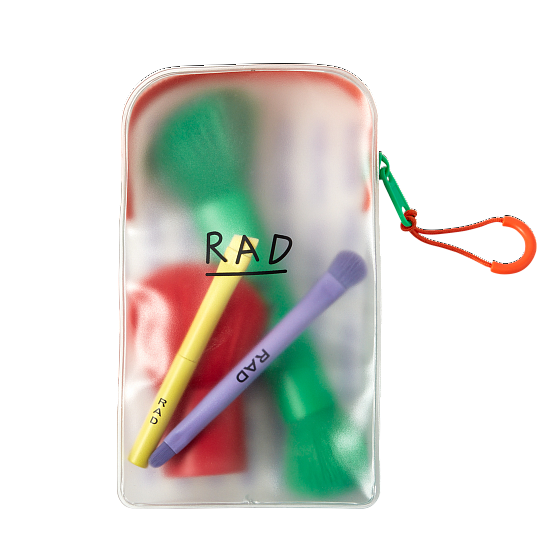 Solid Crush Brush
solid crush brush
Say hello to your new brush crush. I promise you that this set will make
everyone think that you know what you're doing.

One set of perfect brushes to master looks for the face, cheeks and eyes.
Apply, set, conceal, smooth, fluff. Bonus points for the ridiculously cute bag.
bristles: synthetic bristles (PBT)/handle: aluminum/pencil case: polyvinyl chloride (PVC).